Ball Sports
Our multi-sports courts support physical health and wellbeing by offering a space where children, young people and adults can gather and exercise. Our equipment is robust, vandal-resistant and certified to EN 15312. All panels have been specifically designed to resist repeated impact, reduce noise levels due to rebound and ensure optimal ball retention.
Creating an outdoor space
HAGS worked in partnership with Wokingham Borough Council to develop an innovative Multi- Use Games Area (MUGA), aimed at tackling inactivity, encouraging community spirit and promoting the practice of different sports for all ages and abilities.
Read More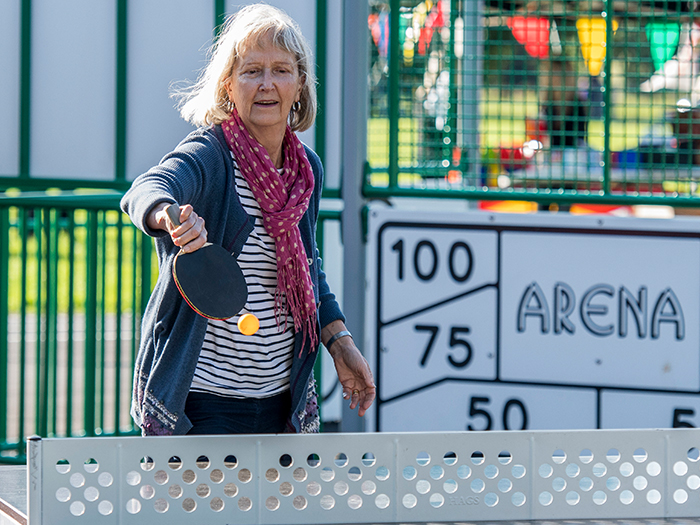 Following many years of fundraising, and then some successful grant bid applications in 2016, the residents of Swaffham Town Council helped raise a total of £150,000, enabling plans to be brought to life for fantastic new sports facilities at the Recreation Ground at Haspalls Road, Swaffham.
Read More
Swaffam Recreation Ground is a fantastic achievement for the town and a great example of bringing people together for a common cause. It was really great to see just how a well-designed MUGA can be used and by such a wide spectrum of the community in age and abilities.